Dean Triolo Art Collections
Shop for artwork from Dean Triolo based on themed collections. Each image may be purchased as a canvas print, framed print, metal print, and more! Every purchase comes with a 30-day money-back guarantee.
About Dean Triolo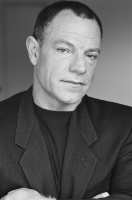 From the time I was a child I have been intrigued with the patterning of light and the interaction of color. In the course of my life path I fell away from any sense of creative freedom, working from what I thought was expected of me. Through the long process of releasing an imposed belief system and replacing it with my own experiences and truths I have become able, emotionally and spiritually to access my child spirit through my adult educated mind.
I am powerfully influenced by the passionate colors of the Italian High Renaissance and the gestural freedom of Impressionism and abstract expressionism. The spirituality of the theories in these genres has also had a great impact on me.
In my work I seek to establish the intricate web between energy and the emotion of its' rhythmic patterns. Our environment is not as it appears. All things are composed of atomic structure and there is constant movement within this structure. When I see these things, I feel the movement and pattern of this energy. I pull forth the base essence of these energies and distill them down to arrangements of light and texture, their aura. Through my art, I see beyond what is seen.
I am a voice answering, looking into and exploring a space where physics and spirit meet. There is a place where point and line intersect that creates a spiritual nexus. Like Kandinski, I feel the spiritual essence of an object and translate it into a two dimensional plane.

Our world today has become so small, there are no more frontiers. I am trying to show that there is great wonder and beauty in everything still. The frontier we seek is within us, not outside of us. I am working toward showing that there is a deep spiritual connection between us and our world.
The more externally visual a culture we become, the more important it is that there be a visual voice that speaks to the inner experience. I hope that my painting helps people go on an inward journey in their relationship to their world around them.